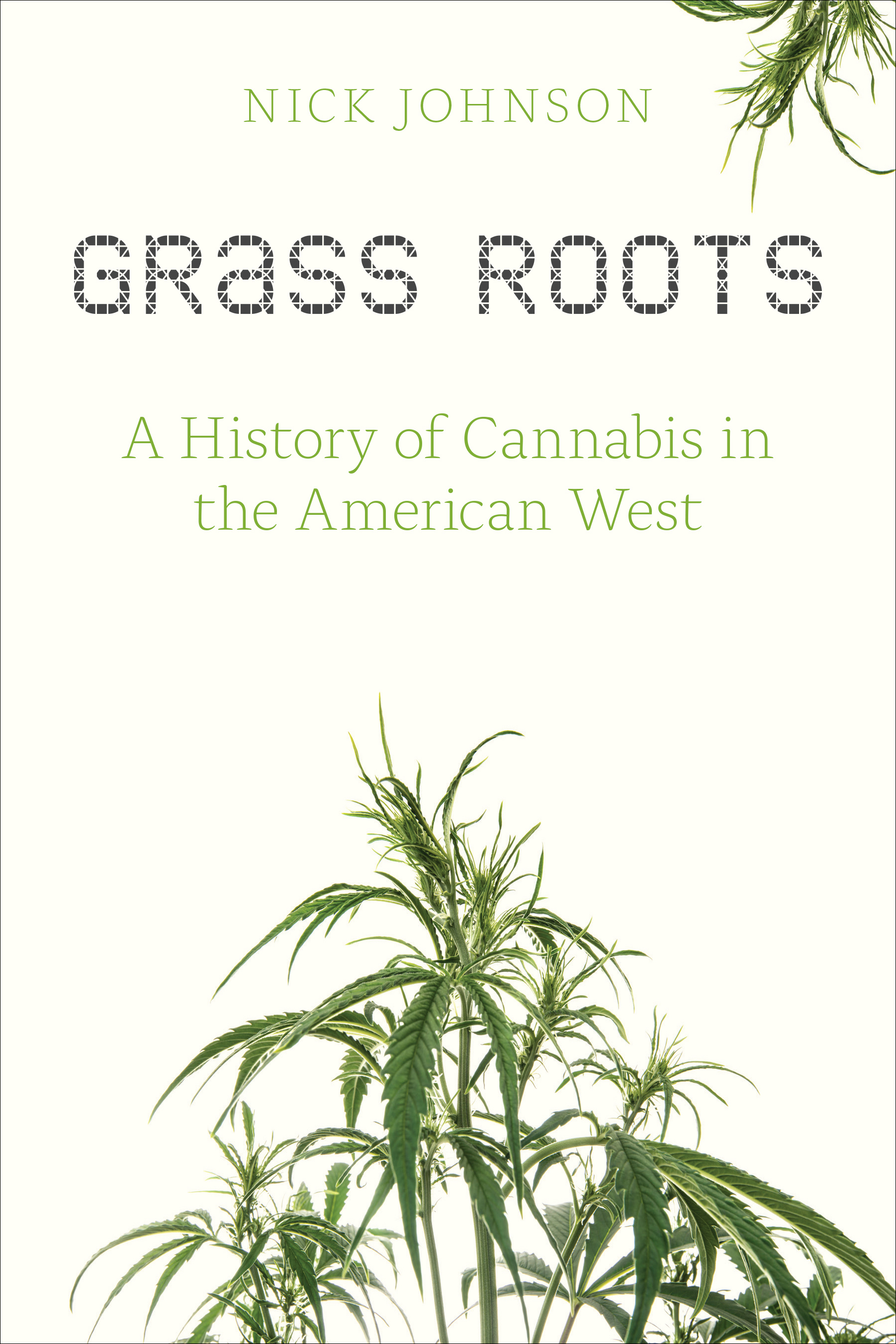 Paper pub. date
October 2017
ISBN 9780870719080 (paperback)
6 x 9, 256 pages. B&W photos. Notes. Bilbliography. Index.
Grass Roots
A History of Cannabis in the American West
Nick Johnson
Marijuana legalization is unfolding across the American West, but cultivation of the cannabis plant is anything but green. Unregulated outdoor grows are polluting ecosystems, high-powered indoor grows are churning out an excessive carbon footprint, and the controversial crop is becoming an agricultural boon just as the region faces an unprecedented water crisis.
To understand how we got here and how the legal cannabis industry might become more environmentally sustainable, Grass Roots looks at the history of marijuana growing in the American West, from early Mexican American growers on sugar beet farms to today's sophisticated greenhouse gardens. Over the past eighty years, federal marijuana prohibition has had a multitude of consequences, but one of the most important is also one of the most overlooked—environmental degradation. Grass Roots argues that the most environmentally negligent farming practices—such as indoor growing—were borne out of prohibition. Now those same practices are continuing under legalization.
Grass Roots uses the history of cannabis as a crop to make sense of its regulation in the present, highlighting current efforts to make the marijuana industry more sustainable. There are many social and political histories of cannabis, but in considering cannabis as a plant rather than as a drug, Grass Roots offers the only agriculturally focused history to date.
About the author
Nick Johnson holds a bachelor's degree in journalism from Southern Illinois University and a master's degree in American history from Colorado State University. A former freelance journalist in his home state of Illinois, Nick now lives in Longmont, Colorado, and works as associate editor of the online Colorado Encyclopedia.
Read more about this author
"Pot is hot and, as Nick Johnson points out, it has been in the West for more than 100 years. Grass Roots isn't the most colorful tale of cannabis connoisseurs, but Johnson's extensive research and immaculate blend of scholarly research and short character sketches overcome this singular shortcoming...Johnson has set out to give readers the first history of cannabis from an agricultural perspective."
- Max Thornberry, Eugene Weekly