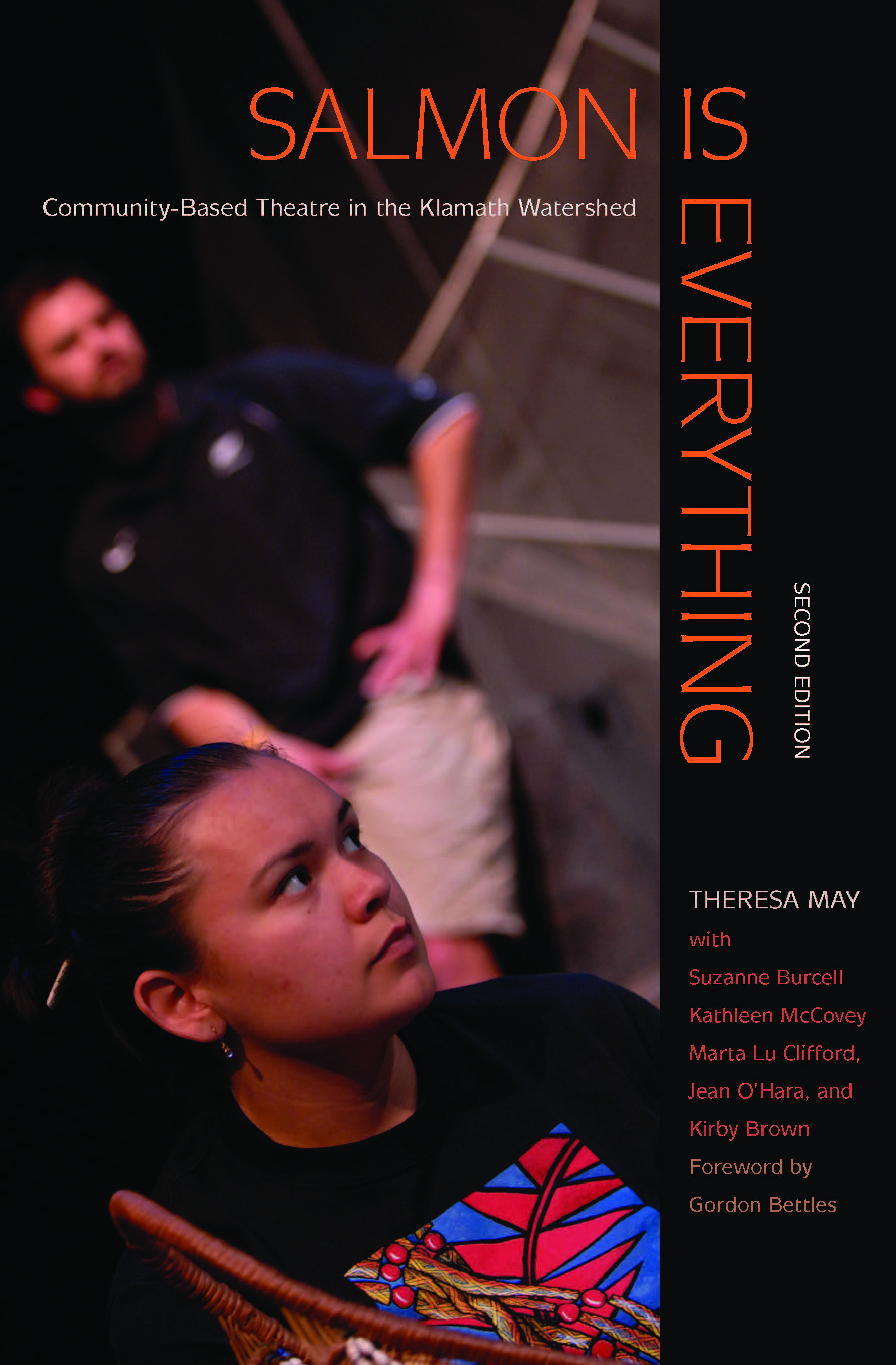 Paper pub. date
November 2018
ISBN 9780870719479 (paperback)
ISBN 9780870719486 (ebook)
6 x 9, 232 pages. B&W photographs and illustrations. Notes. Bibliography. Index.
Salmon Is Everything
Community-Based Theatre in the Klamath Watershed
Second Edition
Theresa May
with Suzanne Burcell, Kathleen McCovery, Marta Lu Clifford, Jean O'Hara, and Kirby Brown
After a devastating fish kill on the Klamath River, tribal members and theatre artist Theresa May developed a play to give voice to the central spiritual and cultural role of salmon in tribal life. Salmon Is Everything presents the script of that play, along with essays by artists and collaborators that illuminate the process of creating and performing theatre on Native and environmental issues. This revised and expanded second edition includes a new introduction by the author, and new chapters by Kirby Brown and Marta Lu Clifford.
About the author
Theresa May—director, playwright, and associate professor of theatre at the University of Oregon—is a leading voice in ecological and community-based theatre. She is co-founder of Earth Matters on Stage, an international ecodrama festival; co-editor of Readings in Performance and Ecology; and co-author of Greening Up Our Houses, the first book on sustainable theatre management. She was the founding artistic director of Theatre in the Wild, a site-specific, community-based theatre in Seattle.
Read more about this author